1 million pounds raised for creative and social crowdfunding projects
We've just passed £1,000,000 pledged to crowdfunding projects on Fundsurfer.
Thank you to everyone who has created a fundraising page on Fundsurfer, and to everyone who has got their credit card out and made a pledge!
That money has gone to help people create films, music, books and publishing, events, to community projects, politics projects, and loads more, like COVID-19 business and community support.
You can explore all the people and organisations that are crowdfunding (and ones that have successfully crowdfunded) here on our explore page.
Some quick crowdfunding stats (as of the 28th of May 2020):
£1,004,367 pledged
17,295 individual pledges
the average pledge amount is £57
the most common pledge amounts are £10 and £25
about 75% paid by credit card
about 25% paid by paypal
We had a look at our success rates compared with other platforms:
our overall average success rate is 32%
our success rate for all or nothing projects is 55%
our success rate for flexible projects is 22%
our success rate for open ended projects is 18%
Indiegogo's overall success rate is 12.3%
Crowdfunder's overall success rate is 16.7%
Kickstarter's overall success rate is 35.8%
Data for other platforms is from The Crowd Data Center.
(We define success as meeting your initial target. If you have a flexible project with a target of £10,000 that only raised £100, we haven't counted that as a success here.)
That's why we encourage you to really think carefully when setting your target!
So, got an idea for a crowdfunding project? Get in touch and find out how we can help.
---
And you can see some of the other funding options we offer, including debt and equity.
Here is a recent equity success story: $5 million raised for an American tech company
Stay up to date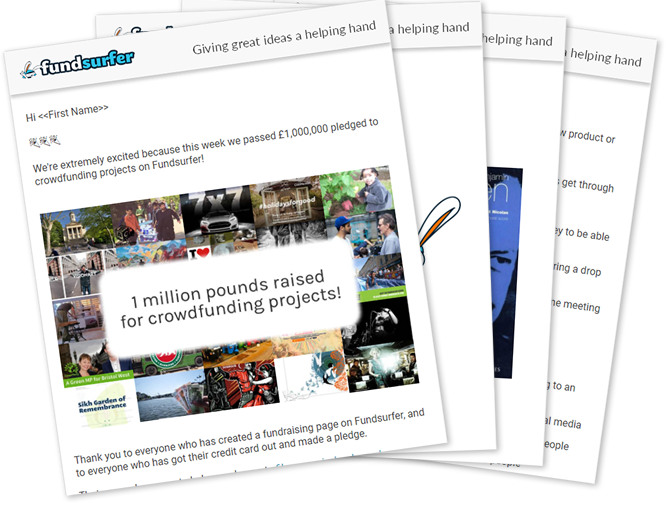 Get our occasional newsletter featuring fundraising news, hints and tips, and our favourite projects
Featured crowdfunding projects