COVID-19 business and community support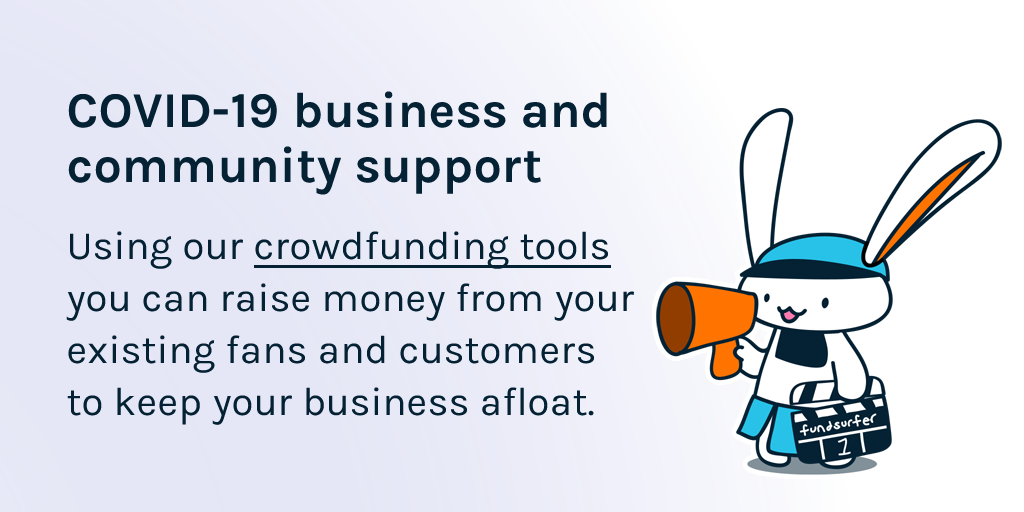 We know that the lockdown due to the the COVID-19 / Coronavirus crisis is damaging businesses across the country and across the world.
And the government support and bailouts don't go far enough.
Using our crowdfunding tools you can raise money from your existing fans and customers to keep your business afloat.
Pre-sell your stuff
Your customers can buy vouchers for whatever you sell, and once the lockdown is lifted, can claim them.
Pre-sell vouchers for meals in restaurants and cafes, drinks in bars and pubs, hair and beauty appointments, hotel stays, sports and gym bookings, and more.
Donations
Your customers and friends and family can make cash donations to help keep you afloat. Reward them in innovative ways - by writing their names on a donor wall, by naming a drink or meal after them, by putting on exclusive events for them. Your imagination is the limit!
Full support
planning

storytelling

building your crowd

creating the perfect project page

communicating the campaign
Get in touch to find out more. We'll help you craft your crowdfunding page and promote it to your fans and customers. 
Start crowdfunding and keep your business afloat!
Start crowdfunding today! or find out more about crowdfunding
COVID-19 projects
£ 122,524
raised
4,158
supporters
10
projects