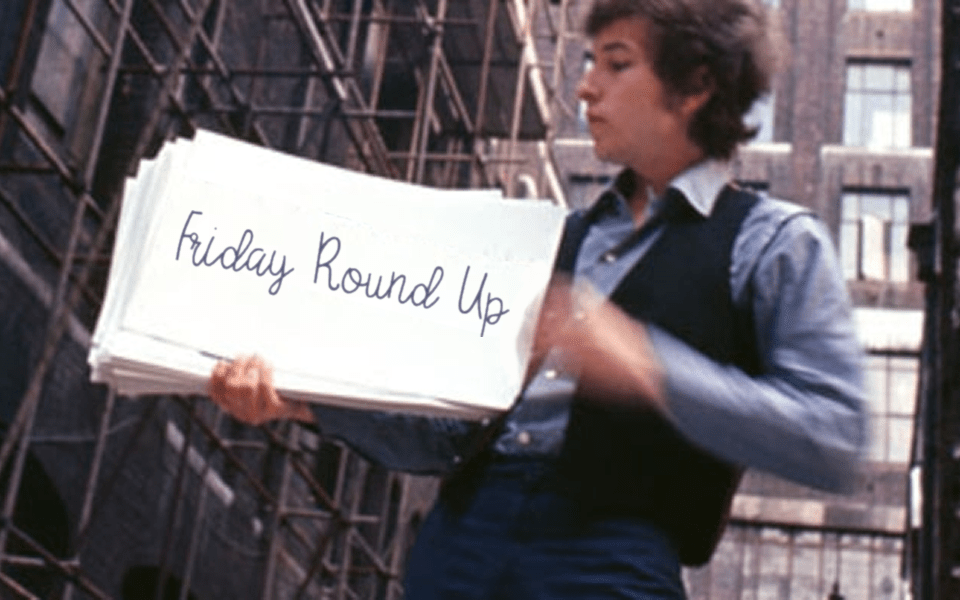 Friday round up! Have a great weekend everyone! 
Projects and companies we love --
Cut the padlocks off Pero's bridge... or keep them on?
Two rival crowdfunding projects have been started - one wants to remove the padlocks from the iconic bridge, the other wants to keep them there.
Original punk blues album by Bristol-based duo Husky Tones
Rewards include gig tickets, tshirts, appear in a music video and more!
Ubiquity University:  Each year, there are 100 million students worldwide qualified to go on to higher education who cannot do so due to cost or lack of infrastructure. Wherever you are -- in the United States, Europe, Asia, Africa, or Latin America -- Ubiquity is committed to serving you with a world class affordable education.
Virtually Reality: Ignite your world with Virtual Reality. The UK's first virtual reality retail and experience space. A new social environment to showcase the best emerging technology because discovery is best through play.
Coming soon... ⏰
St George's Bristol Crowdfund project launching soon to complete the Building a Sound Future Appeal, transforming St George's Bristol into a world-class concert hall.
Solidarity is a new festival which will be held at the idyllic Fernhill Farm in rural Somerset in August 2017. All proceeds will be donated to Calais Refugee Solidarity Bristol. 
Itch + Scratch, a new writing company that aims to make the changes we want to see in theatre. We set up in July 2015 and, after four sold out events, we are currently working towards our next instalment; two nights at Hackney Showroom in November.
From the blog --
Seats for Startups! Get free flights in Europe with the Engine Shed, UKTI and BMI.
What we've been reading --
Giving Small Businesses the Best Possible Chance of Succeeding when Crowdfunding
"One of the most decisive factors in determining the success of an equity crowdfunding campaign is the amount of investment secured in the early days of the business appearing on the platform."
Crowdfunding on Digital Platforms has Huge Potential in Africa
"The crowdfunding market in Africa was worth $127 million in 2015. According to Afrikstart, the crowdfunding market in Africa will rise to $190 million in 2016."
Chinese e-commerce giant Alibaba introduces virtual reality payment system
VR Pay is a "virtual-reality payment system that allows virtual reality shoppers to pay for items just by nodding"
Events --
Crowdfest: This Wednesday will feature the UK's biggest crowdfunding event designed for investors, SMEs, charities, platforms, innovative corporations & advisers Get 50% off main ticket price with the Code Fundsurfer50
Social Media Week is coming to Bristol for the first time. Hear from social media royalty at keynote lectures with Twitter, Buzzfeed, Facebook and Glassdoor paying Bristol a visit. Sessions will also be dedicated to YouTube, LinkedIn, Snapchat and Instagram. Tickets available here. 
Milamber's NYC Portfolio Showcase Event. Milamber is a venture support firm based in the UK and US. Fundsurfer works with the Milamber team to support their portfolio companies. If you work or invest in Educational, Media, Music, or Sports Technology and wish to hear how some of the best companies from Europe and the US are innovating through disruptive technology, then join them for a relaxed evening of drinks, nibbles and networking.
What is Fundsurfer?
We're a crowdfunding and commercial finance platform. We help amazing projects get funded with our unique blend of funding options and support
Watch our video to find out more
If you know someone who needs funding for their project or company, tell them to find us at Fundsurfer.com 
Stay up to date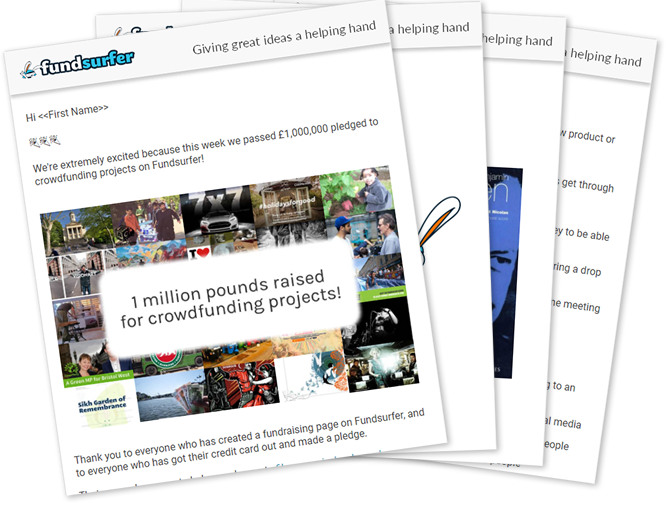 Get our occasional newsletter featuring fundraising news, hints and tips, and our favourite projects
Featured crowdfunding projects