Echo Vocal Ensemble Debut Album
Primary tabs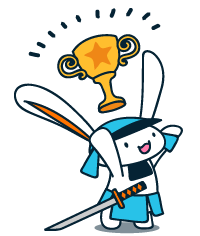 Congratulations!
This project was successfully funded on Tuesday the 31st of January, 2023
£4,303 was raised by 65 supporters — that's teamwork!
---
Want to raise money for your own business or project? Start your own project now
We're thrilled to be recording our debut album in 2023! It's a huge milestone for us as an ensemble; can you help make it possible?
We're excited that we'll be recording our debut album with award winning label Delphian in 2023.
As Echo Vocal Ensemble, we've established a reputation for our innovative and thought-provoking projects of the highest musical quality. It has been a dream of ours to be able to create a recording that encapsulates our ethos and style, and to share it with a wider audience than we've ever reached before.
The recording will be themed on innocence - exploring that theme through some of our favourite music from the 12th century to the present day; and featuring well-known pieces alongside recording premieres. Recording professionally is very expensive; the costs come to more than £20,000 in total, and we're looking to raise some of that money via this public crowdfunder. 
---
About the Concept
As a group of singers, Echo met through Genesis Sixteen, The Sixteen's training scheme for 18-23 year olds, with some of us right at the youngest end of that range. In the six years since graduating from the scheme, we have been navigating freelance life as young professionals in a precariously competitive world.
Innocence and its loss therefore seems like a fitting theme for Echo's first recording. We have grown up together as we find our way in an industry that is often turbulent and unpredictable. The life of a young professional musician can be a rollercoaster ride; highs of performing and creating, balanced against the challenges of COVID-19, the fierce competition of the industry and living, renting and working in a country that has lurched from crisis to crisis in recent years.
Music and the arts can help us as humans to recapture lost innocence, or to reconnect with the simplicity of times gone by. The right piece can transport us immediately back to the innocence of childhood, or to the intensity of our teenage years. We wanted to explore the concept through music; rediscovering and reflecting on what may have been lost, and perhaps more importantly, gained through time.
Since our inception, Echo has prioritised programming music in a truly eclectic way, bringing together pieces of music from a vast array of genres and styles, with careful consideration and intention. 
This collection of pieces is no exception to that, and we're interested in the relevance that this musical journey might have for the listener in their own complex and imperfect lives. By pulling disparate musical threads together, we hope these pieces will inform and enhance each other.
---
Supporting us
We'd love your help to make this project a reality. Whatever you are able to pledge, we promise to keep in touch with you throughout the recording and release process with exclusive content that will only be available to our backers.
We're also delighted to say that every pledge made will receive a physical CD - we'll be in touch next year to send you your disk. 
We are so excited about the material and can't wait to get stuck in...it's going to be a lot of hard work and fun. We're delighted to have as many of you along for the ride as possible!
The Music
O nobilissima viriditas - Hildegard von Bingen
Hymne à la Vierge - Pierre Villette
Ave, dulcissima Maria - Carlo Gesualdo
Bogoróditse Dévo - Arvo Pärt
Improvisation on 'Baiskeli' - trad. Swahili, arr. Gwyneth Herbert
Panda Chant II - Meredith Monk
Trois chansons - Maurice Ravel
Lullaby for Lucy - Peter Maxwell Davies
Senex puerum portabat - Tomás Luis de Victoria
Lullaby, my sweet little baby - William Byrd
Bibi, Synkù, bi - Anna Rocławska-Musiałczyk
He wishes for the cloths of heaven - Howard Skempton
Hide and Seek / There is a Light that never goes out - The Smiths / Imogen Heap arr. Sarah Latto
Improvisation on 'Why did you separate me from the earth' - ANOHNI
Our exploration of the theme begins with with Biblical innocence, and in particular the purity of the Virgin Mary, with three very different texts and settings by Villette, Gesualdo and Pärt. We then move to the innocence of childhood and the magic of childish imagination; through fairytales explored by Ravel's Trois Chansons to the pure delight in day to day objects, including a wonderful Swahili children's song, arranged by Gwyneth Herbert. The final section of the programme moves to adulthood and to the complicated relationship with innocence that exists as a parent; an attempt to both protect and reconnect with that state of child-like wonder.
The centrepiece of our recording is Maurice Ravel's 'Trois Chansons' - his sole choral work, which he began in December 1914, when he was in Paris waiting to be drafted for the war. This collection of three pieces summarises some of the complexity of innocence, and its loss. Ravel said of the time:
"I have never worked so hard, with such insane, heroic rage…Just think…of the horror of this conflict. It never stops for an instant. What good will it all do?"
Amidst the senselessness of war, looking back to childhood and the nostalgia that surrounds it can be an artistic escape for many. Ravel here chooses to feature fairytales, from the wolf of Little Red Riding Hood in the first movement to the fairies, witches and goblins hiding in the wood in Ronde. Sandwiched between them is the heartbreaking slow movement Trois beaux oiseaux - an ode to a lover lost at war. All deal with the inevitable loss of the childlike state.
Is it ever possible to regain? Perhaps - for example, there's a hugely freeing sentiment in Meredith Monk's Panda Games II and in the traditional Swahili children's song Baiskeli. Both allow us to play and somewhat re-capture that sense of fun and spontaneity that innocence brings, while bringing a freshness to the listening experience as well.
Echo's journey has run in parallel with our own development as individuals, as we move further into adulthood, taking on the roles, responsibilities, and significant life events that come with it. Indeed, some members of the group are now starting our own families.
Embarking upon parenthood is a fresh reminder of the fragility of innocence and our instincts to protect it. Part of the beauty and challenge of parenting is protecting a child's innocence while seeing the world through their eyes, and we wanted to reflect that in this programme.
Three of the pieces in the programme: Peter Maxwell-Davies' Lullaby for Lucy, Anna Rocławska-Musiałczyk's Bibi Synkù bi and William Byrd's Lullaby are written as cradle songs for new-borns, albeit in three very different contexts. Maxwell-Davies celebrates the birth of the first child to be born on the Scottish island of Hoy in over thirty years, while contemporary Polish composer Rocławska-Musiałczyk sets a haunting Kashubian folk song which is a lullaby for the baby Jesus, with dark undertones foreshadowing Jesus' crucifixion, despite its sweet exterior. Similarly, Byrd's Lullaby tells of Herod's "shedding the blood of infants all" - a real darkness despite the beauty of the music.
As young people grow up, there can be a painful realisation that life doesn't always work out in the way that is hoped for. Our version of Imogen Heap's 'Hide and Seek' combined with The Smith's 'There is a Light That Never Goes Out' encapsulates that intensity of feeling.
The album is interspersed throughout with Hildegard von Bingen's responsory O Nobilssima Viriditas. In that text, the idea that the fresh, green life of nature is akin to a vital sacred virginity is found in the word viriditas, a term Hildegard frequently uses to connect the life of nature to the divine.
This image of the innocence of nature comes full circle with our closing piece; an improvisation on Why did you separate me from the Earth by singer-songwriter ANOHNI from her 2017 album 'Hopelessness'. In it, she tells of the devastation plagued on the natural world by humans; with gruesome imagery:
"The rotten bodies threaded gold, the pitch of hair and sticky meat, the sea life cut with plastic, a white cross gilded gold"
The deepening climate emergency is ever-present in our age of permacrises, and the potential destruction of stable ecosystems on earth could be the ultimate and most devastating loss of all. Yet throughout it all there will always be art, bringing us together and helping us navigate life's many changes and challenges. That's something to hold on to and while we can still sing, we will.
---
Making it happen
If you feel able to contribute a donation amount of your choice you can do so below. Every penny helps and will kickstart our recording fund.
£
4,303
pledged of £4,000 goal (GBP)
65
backers
This project ended on 31 January 2023
This is an all or nothing project. The funding target must be met by the time limit otherwise the pledges will be cancelled.
This project was created by
Featured crowdfunding projects