English for Speakers of Other Languages (ESOL) Classes at the #IWGB
Primary tabs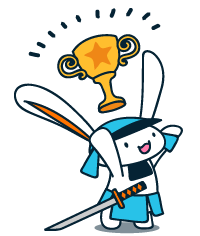 Congratulations!
£175 was raised by 11 supporters — that's teamwork!
---
Want to raise money for your own business or project? Start your own project now
Free ESOL course run by professional teachers for members of the Independent Workers Union of Great Britain.
What's The Problem?
In a 2014 survey of ESOL providers by ​the National Association for Teaching English and other Community Languages to Adults (NATECLA), 80% of responders said that their institution had "...significant waiting lists of up to 1000 students..."; 66% said that a lack of funding was the cause of this. In 2016, Refugee Action found that this had increased "to more than 1,000 people" and that "due to unmanageable numbers, certain providers have stopped taking new applicants for the first time in recent memory to cope with the backlog". In addition to this, Government funded ESOL classes are now only available to those who are unemployed and on certain benefits.
How Does Our Project Help?
In partnership with the #SadiqScholarship fund, the #IWGB has been providing fully funded classes for our members since July 2016. Our project helps those who too often fall through the cracks: in full-time employment they do not qualify for Government funded classes, yet as low-paid workers they can ill afford private lessons. Working shifts means they cannot commit to a normal class timetable either. Those who have paid for lessons report large class sizes and only around 2 hours of classroom contact hours per week.
ESOL classes at the #IWGB are small to promote close observation and interaction with each individual. Classes are held at evenings and weekends to help balance busy work schedules, with 6 hours of classroom time each week. Learning doesn't just take place in the classroom however, which is why we hold lessons outside in the real world too. Learners have booked restaurants over the phone and visited them as a group, and this summer our learners have been away on a weekend immersion trip to the Cotswolds. 
The Story So Far...
"This English course I have had has been very good and interesting, helping me to learn and improve my written and spoken English. I feel very happy and very fortunate for this great opportunity that I have had" - Maritza, President of the UoL Branch of the IWGB
In just one year the learners have advanced an entire level on the Qualifications and Credit Framework, going from E1 to E2. One learner has commented that the lessons have "given me the opportunity to lose the fear of communicating" and helped "when shopping, travelling and at appointments with my doctor". Another learner has her eye set on attending university in the UK to study for a role in healthcare. As we move forward, the #IWGB is committed to ensuring that these classes continue, supporting members to achieve their full potential. To do this we need your help! With lessons held at the #IWGB office we are fortunate not to need to cover room hire costs. We are looking to cover teacher costs of £1200 total for the next term. 
Featured crowdfunding projects