Help Koops Get Home to Her Kids.
Primary tabs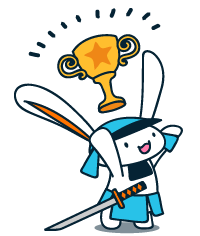 Congratulations!
This project finished on Sunday the 29th of November, 2020
£485 was raised by 25 supporters — that's teamwork!
---
Want to raise money for your own business or project? Start your own project now
My wonderful friend Koops needs to get back to her children in Australia.
I have set up this to help my friend Koops get back to her children in Australia. My friend had her return flights and 2 week quarantine in place, booked and paid for her return at the beginning of September. However her flights were cancelled. She has since been stranded on the other side of the world from her children, who she is a single mum too. And has now been separated from her 3 boys for over 3 months. Eventually she managed to get an upgraded ticket to fly out on the 27th of November. She then found out that they had cancelled her upgraded ticket. However thanks to the power of social media Emirates have just offered her another flight which will get take her to Perth. Where she has to quarantine for 2 weeks at an additional cost she can't afford on top of the money she has already paid out. After being in quarantine for 2 weeks she needs to fly from Perth to Brisbane which is another additional cost. So this crowdfunder is to help her pay for these and to help her cover expenses till she gets home to her boys. Kirstin is one of the most inspirational women I have met. Bad ass youth worker, humanitarian, wonderful mother who has spent her life helping others so this our chance to help her. Any money not used to help Koops get home will be donated to charities working with refugee reunification.
£
485
pledged of £2,000 goal (GBP)
25
backers
This project ended on 29 November 2020
This is a take what you raise project. At the end of the funding period the project owner receives all of the pledged funds.
This project was created by
Featured crowdfunding projects