Hopezine #3
Primary tabs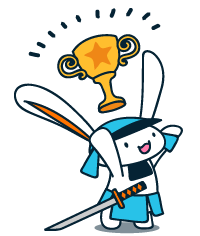 Congratulations!
This project finished on Friday the 27th of March, 2020
£50 was raised by 1 supporter — that's teamwork!
---
Want to raise money for your own business or project? Start your own project now
A magazine written for and by survivors of self-harm and suicide, to give all people feeling low hope for a brighter future.
I'm Erica, a mental health campaigner and journalist (NYTimes, Guardian, Metro, Lancet, etc) based in Staffordshire and I'm the creator behind Hopezine, a zine for suicide prevention – it's something I wished to do after two friends from my childhood were lost to suicide this summer. With these two deaths in mind, and having survived a suicide attempt myself in 2009, I wanted to do something to reach out to others in Staffordshire - and pay contributors a decent rate!
AIMS:
- 'TO GIVE PEOPLE HOPE FOR A BRIGHTER FUTURE!'
- To run during key times of the year such as 'Blue Monday' this is said to be the most depressing day of the year
- To challenge ideas and myths about people with suicidal thoughts
- To put a human face and voice to those in severe distress
- To flag/sign post to lighthouse organisations such as the Samaritans
STORYTELLING
- All stories are written by 'experts by experience' people who've had failed experience of suicide themselves or through a loved one
- All stories are edited by me, Erica, and I've experience editing a number of quality magazines and newsletters including a peer-reviewed science journal.
- All stories should inspire hope to a brighter future or challenge the stigma to people with severe mental illnesses and/or suicidal thoughts
- Stories can give a voice to vulnerable people and also improve their self-esteem by engaging in a project for the community
ARTWORKS/PHOTOS OF HOPE
- The images are all in keeping and challenge grey stereotypes of mental illness so bright, happy and above all hopeful
- The cover artist who donated work for the debut issue is Pure Evil, a world renowned graffiti artist with his own gallery in London's Shoreditch
- Artworks and design should be modern to appeal to the most vulnerable, younger age group
£
50
pledged of £1,500 goal (GBP)
1
backer
This project ended on 27 March 2020
This is a take what you raise project. At the end of the funding period the project owner receives all of the pledged funds.
This project was created by
Get these rewards
£5 – Hopezine #3
For every £5 pledged I will send a copy of issue 3 with signed postcard.
£50 – Blog post
£50 and more I'll write any relevent blog the pledger wishes and publish on Hopezine.com
Featured crowdfunding projects