Norwood JunkAction
Primary tabs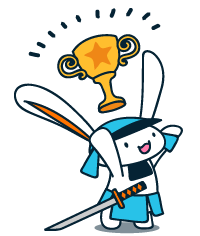 Congratulations!
£571 was raised by 20 supporters — that's teamwork!
---
Want to raise money for your own business or project? Start your own project now
Norwood JunkAction is a new eco-community art project
Norwood JunkAction is a new eco-community art project that transforms litter into art-sculptures to be exhibited on the same streets from where it was picked. It will reach and benefit the diverse population of South Norwood through a vibrant artistic project that will have a positive impact, aspire to a sense of collectivity, pride and responsibility. 
The project works with local residents (participants) and the Litter Picking Friends of South Norwood. The participants will be provided with free studio space to deliver their collected litter and turn it into artwork, during collaborative workshops with local guest artist.
These workshops aims to stimulate and invite participants to explore and develop their creative voice and self-expression – behind their volunteering action – while providing them with technical and artistic-professional skills. 
The sculptures created through these workshops and with the Litter Picking Friends of South Norwood will be co-curated in an open art exhibition on the streets of South Norwood in October 2022.
Litter picking is not only about picking litter; it's an action that sets a strong bond and exchange with the community, the environment and to oneself. Its a form of care that starts within the outside.
The project will promote promote positivity, playfulness and hope; well-being and empathy for others and the environment by creating a visible platform for members of the community who are already actively engaged in keeping our neighbourhood clean, yet they remain invisible to most of us.
We appreciate your support by sharing our cause on social media, word-of-mouth, or simply volunteering and being part of the team. Donating money is an essential step at this moment to get this project off the ground. We really hope you will consider supporting and be part of Norwood JunkAction. Please do get in touch if you want to learn more.
£
571
pledged of £4,000 goal (GBP)
20

backers

This is an open ended project. There is no time limit and payments are taken straight away.
This project was created by
Featured crowdfunding projects