Stokes Croft Food Project
Primary tabs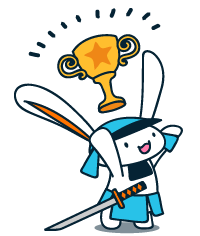 Congratulations!
£5,835 was raised by 174 supporters — that's teamwork!
---
Want to raise money for your own business or project? Start your own project now
The Stokes Croft Food Project tackles hunger and food poverty in Stokes Croft by providing nutritious food to those most in need in our community
Thanks to your ongoing support we're proud to say that we delivered 10,000+ nutritious meals in our first year of operation, but we still have so much more to do in year 2 and beyond.
What do we do?
Between April and July 2020 the Stokes Croft Food Project (SCFP) distributed 6,000 meals to homeless people and vulnerable households directly and through partnerships with the National Food Service, B.O.S.H, and the Bristol Food Union. Through a Pay-What-You-Can Community Café, which we opened in July 2020, we have distributed over 4,000 meals to the local community, and we continue to give out approximately 40 hot portions of soup every Sunday. In total, we have distributed approximately 10,000 meals for free or on a pay-what-you-can basis to hostel dwellers, rough sleepers and other hungry people in the neighbourhood. 
Are you hungry?
Every weekday from 12 to 2pm you can Pay-What-You-Can to collect a hot veggie meal from our community café, based out of Jamaica Street Stores (37-39 Jamaica Street, Bristol, BS2 8JP)
This meal is run in partnership with the PRSC's Street Survival Drop-In Sessions, Tuesdays 2-4pm
On Sunday afternoons at 2pm we distribute free vegetarian soup to rough sleepers and any other hungry people who come along. Come to St James' Park (next to the bus station, BS1) to get some soup.
Costs and continued funding!?
Our current total monthly costs run at £3,210 (food, rent, staffing, utilities, etc.). It costs us about £2.50 to produce each meal and on average we receive £1 per meal from the customers, so we need to fundraise £1.50 for every single meal to keep the project running. 
Our longer-term goal is to expand the operation of our PWYC community cafe to become a financially self-sufficient eat-in community food hub. To achieve this, we need both continued financial support in the short-term (via crowdfunding, donations and grants) and longer-term public support for the café (by paying for other's meals). Additional funds that are raised will be used to hire a part-time front-of-house cafe manager, provide training sessions & mentoring programmes for vulnerable volunteers, enable visits from other charities and offer direct signposting to whoever needs it.
Why now? Why this?
Stokes Croft is a vibrant, ethnically diverse and creative community that also has a lot of hardships and challenges. Rough sleeping, drug and alcohol addiction, poverty, mental health problems, illegal sex work, anti-social behaviour and crime are all visible issues in our community. These issues, coupled with gentrification and the high cost of living, means that the local food provision is inaccessible to the majority of local people.
Originally set-up as an emergency response to the pandemic, we set out to provide nutritious food to those most in need in our community. We're yet to experience the long-term fall out of the pandemic, but we're already seeing a rise in unemployment, increased homelessness, worsening mental health conditions, social unrest and a host of other negative trends. We plan to continue offering our services to our local community members and help alleviate some of the hardships they experience every day.
What practical difference do we want to make? 
We want to:
Help the hundreds of vulnerable local people that we are already feeding to make sustainable changes in their circumstances
Make the cafe more economically viable
Ensure that our wonderful volunteers get the supervision, training and support that they deserve
With a little more support and supervision from paid staff we can develop and grow our community cafe into a site for eating, meeting, training, volunteer support, advice and signposting, and the distribution of lifesaving kits such as sleeping bags and waterproof shoes.
More info?
Check out our web page here for a full record of what delicious food we have produced so far, and which local partners we have worked with: https://prsc.org.uk/scfp/
n.b. Video credit Cassidy Grace (https://www.instagram.com/cassidygracephotos)
Featured crowdfunding projects