While we are rethinking our crypto fundraising tools, check out our guide to DIY fundraising using Coinbase Commerce.
https://www.fundsurfer.com/blog/how-to-accept-crypto-donations
---
Raise money for your crowdfunding projects with crypto donations
Fundsurfer Crypto Crowdfunding is an easy way to raise crypto for your creative, community or business projects.
Simply set a goal, share your project and start raising crypto!
your backers can make Bitcoin donations easily with our online payment system
we take a 5% platform fee
receive the balance (95%) into your crypto wallet
use a crypto exchange (eg Coinbase) when you want to convert crypto back to GBP / EUR / USD
Here's how easy it is for someone to donate to your project: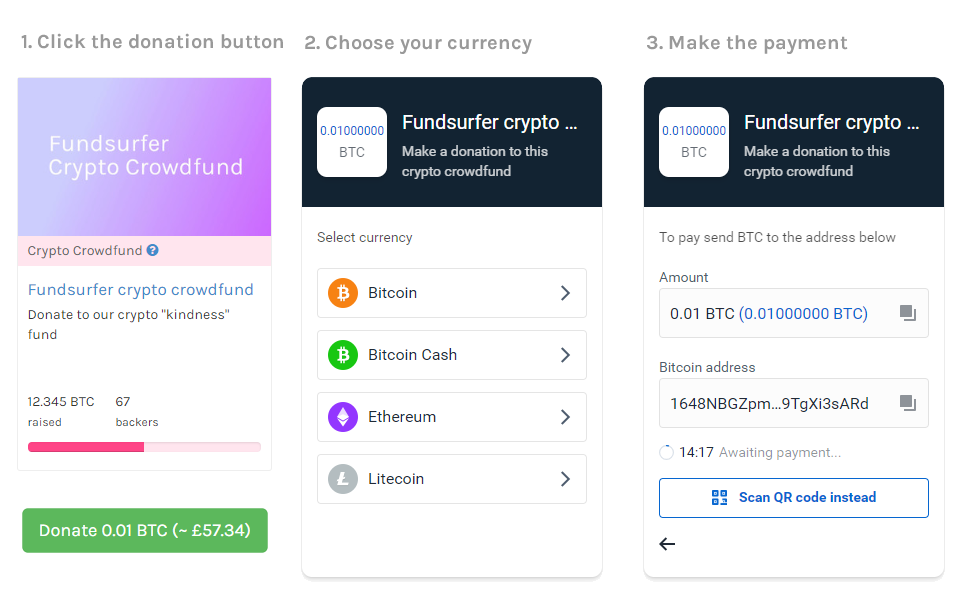 ---
Related funding options
Reward & Donation Crowdfunding - raise cash from friends, family and fans