Raise money for your crowdfunding projects with Bitcoin donations
Fundsurfer Crypto Crowdfunding is an easy way to raise Bitcoin for your personal, creative, community or business projects.
Simply set a goal, share your project and start raising Bitcoin!
receive Bitcoin, Bitcoin Cash, Ethereum and Litecoin into your own wallets
we take a 5% platform fee
use a Bitcoin exchange (eg Coinbase) when you want to convert Bitcoin back to GBP / EUR / USD
Here's how easy it is for someone to donate to your project: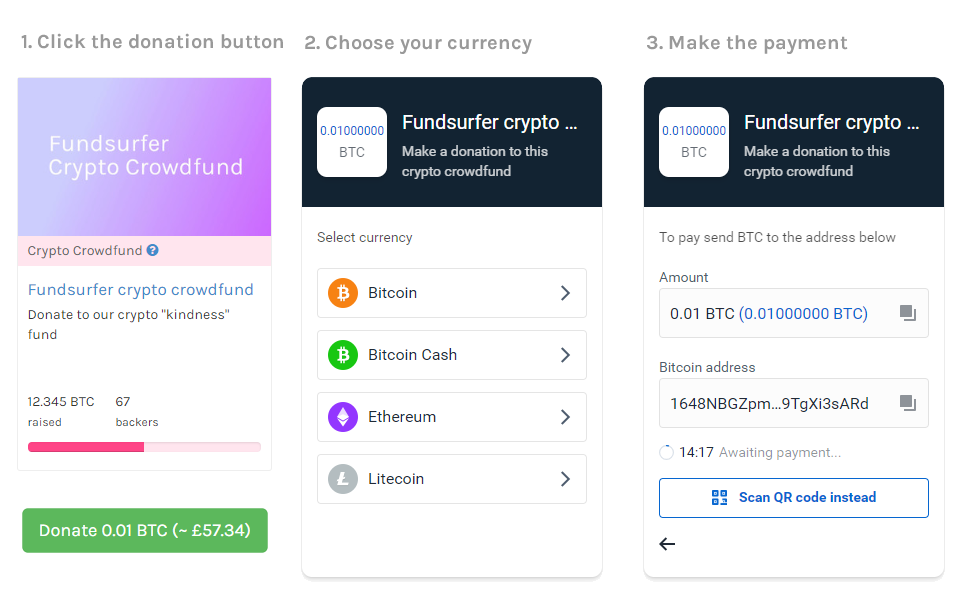 ---
Related funding options
Reward & Donation Crowdfunding - raise money from friends, family and fans
ICO crowdfunding - create and presell your own cryptocurrency.