Help Calais Refugees
Primary tabs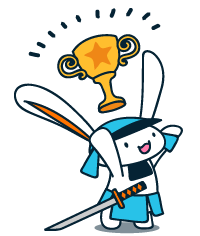 Congratulations!
£10 was raised by 1 supporter — that's teamwork!
---
Want to raise money for your own business or project? Start your own project now
We aim to offer practical help and support to the people living in the camp in Calais and to deliver essential supplies and donate cash or bulk.
Hi there everyone!!
We are a group based in Leeds, West Yorkshire, working with the Angels Across africa Organisation and other existing organisations on the ground in Calais "the Jungle", providing food, shelter, advice, medical assistance and other human needs. Firstly, thank you so much to everyone that has shown support already – it's amazing to see how much everyone cares.
The situation in Calais is saddening and heartbreaking. Millions of people are fleeing war & persecution, on a daily basis, a lot of these are women and innocent children.The world has not seen this scale of migration since WWII.
We, just like a few other organisations out there take a personal approach to aid, bringing a human narrative to what we read about in the news. We promote ultimate unity, sleeping/eating in the camps as much as possible to gain a true understanding of the needs of the displaced people we support. We aim to offer practical help and support to the people living in the camp in Calais and to deliver essential supplies and donate cash or bulk. we also aim to overturn negative preconceptions and prejudices around immigration.
These are people seeking peace, love, happiness, affection, protection. People just like us, who deserve these things in life, although they have been labelled with names such as illegal immigrants, migrants, refugees etc, and we are supporting them to find this.
Here is how you can help us help them
We are going to be taking supplies…(every day items we all use) down to Calais. You can help us in two ways:
Please make a donation if you can - to help us buy supplies and get there . Any amount great or small is totally valuable to us, because every item we can take with us will make a difference to somebody. The money will cover the actual drop, medical supplies and toiletries.
We will also be collecting donations from you guys of clothing and other necessary daily use items. We'll set up drop off days in Bradford, Leeds, Castleford, Huddersfield and Bolton in the next few weeks for you to bring items if that's how you would like to help. Message us through this site or info@angelsacrossafrica.org and we'll keep you posted.
We are planning on going to Calais in April. The items you can really help us with are:
Clothing
Hoodies
Waterproof jackets
women's and children's shoes/boots/wellies
children's hats, gloves and scarves
Socks
Jackets
Tracksuit bottoms
Jeans
Pants
Any children's warm clothes
Shelter
Sleeping bags
Tents
Blankets
Canvas sheets
Sustenance
Tinned food
Cooking oil
Sugar
Rice
Other non perishables
Hygiene
Soap
Tissues
Tooth brushes
Toothpaste
Razors
Combs
Shampoo
Other
Pots and pans
Candles and matches
Torches
Reading books for children 
We will keep you all updated with our plans with how we're getting on, on our Facebook Group  and on Twitter. But in the mean time – thank you again.
£
10
pledged of £1,000 goal (GBP)
1

backer

This is an open ended project. There is no time limit and payments are taken straight away.
This project was created by
Featured crowdfunding projects