Goats for Sustainable Woodland Management
Primary tabs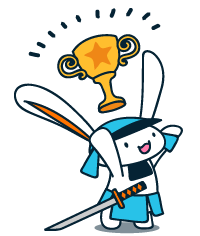 Congratulations!
This project was successfully funded on Thursday the 28th of January, 2016
£940 was raised by 25 supporters — that's teamwork!
---
Want to raise money for your own business or project? Start your own project now
Restoring Tortworth Arboretum sustainably using goats as an alternative to chemicals and machinery
Help us buy and look after a small but perfectly formed group of goats for Tortworth Arboretum. 
Tortworth Arboretum is a community woodland that has been leased to us for social forestry - education, conservation, wellbeing, social and other events. 
We are gently restoring the arboretum with hand tools, inviting in volunteers to learn about sustainable woodland management. So far we are a year in to the project and making a huge difference to the biodiversity of the 20 acre space. For more details about the arboretum visit www.tortwortharboretum.org or visit the facebook page. 
We have been monitoring bats in the woods and are planning to keep bees, by partnering up with organisations such as the Avon Bat Group and Bee the Change. We hold bushcraft lessons, retreats and conservation events, and work with adults in recovery from addiction. We have a resident tree climber who offers tree climbing in some of our incredible veteran and exotic trees. As we open up more space we will be able to do more - and reach more people.
We have a problem with bramble regrowth and knotweed, both of which grow back faster than we can manage with hand tools. And this is where the goats come in!
Rather than using chemicals (which are well documented to kill bees and other chemical sensitive creatures), we will trial keeping goats to manage the knotweed and bramble. We believe that the goats will not only thrive in this amazing woodland but provide another opportunity to teach people about nature and sustainability. Everyone wins.
Thank you, we hope that you will choose to be a part of this experiment in woodland management using goats.
If we hit £500 we will be donated a further £500 from a private donor!
The amazing author, tv dude and spokesperson for woodlands, Robert Penn, is donating a signed copy of his latest book, The Man who made Things out of Trees.  Everyone who donates at any time will be in with a chance of winning this fascinating signed book, we will choose the winner at random at the end. More details of his book are here: http://www.penguin.co.uk/books/the-man-who-made-things-out-of-trees/9781846148422/
What do we need the money for?
Shelter. We need materials to build our goat shelter so that they have a draft free home throughout the year.
Fencing. We need to create the perfect goat-proof (if there is such a thing) home for our hooven friends.
Winter feed. We would like to have some money in the bank for their hay and feed to last the first year, while they acclimatise to the various tasty morsels available in the woods, and through the winter.
The goats themselves! We will purchase 4 goats from the St Werburghs City Farm in Bristol, who have been loved and cared for by the farm, who will stay in touch with the project throughout the lives of the goats. They will as a result be animals that welcome human company and be the perfect companions for volunteers and guests who come to the woods.
Vets fees. We need some pocket money in store for any potential health issues that they may have throughout their goaty lives.
And that is it! 
Who are we and what do we do?
Tortworth Forest Centre is a not-for-profit Community Interest Company which aims to improve lives by reconnecting people with nature, through conservation, wellbeing programmes, outdoor events, courses and volunteering opportunities. With the support of volunteers, we are restoring the arboretum for community use, making it a resource available for volunteer and community groups to learn about and enjoy nature.
The Centre is based at Tortworth Arboretum, a historically and culturally rich woodland in South Gloucestershire. The arboretum is owned and leased to us by woodlands.co.uk.
£
940
pledged of £850 goal (GBP)
25
backers
This project ended on 28 January 2016
This is a take what you raise project. At the end of the funding period the project owner receives all of the pledged funds.
This project was created by
Get these rewards
£5 – Just a fiver
Just pop us over a fiver, because you are lovely and want to help out..
£10 – Special mention on the website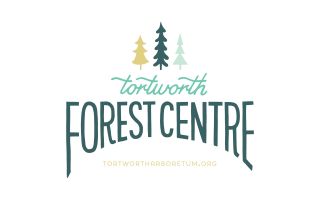 A very special mention in our Goat Hall of Fame on the Tortworth Forest Centre website. What more could a socially conscious sustainable goat fan want?
£20 – Goat Day at the arboretum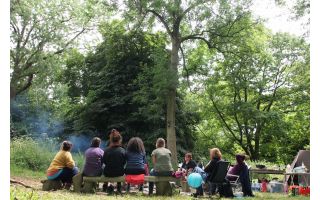 We will hold a goat day in spring for all donations at this level, and cook you up a fantastic communal lunch over the fire. Spend the day exploring this magical woodland and meet the goats..
Plus: A very special mention in our Goat Hall of Fame on the Tortworth Forest Centre website.
£65 – Two tickets to Wild Camp at the arboretum in June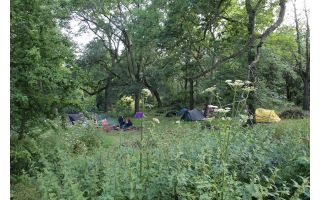 3-5 June 2016
A unique wild camping opportunity in a stunning 20 acre arboretum. Pitch up your tent, cook on an open fire, and explore the arboretum.
Tickets usually cost £40 per person.
Plus: A very special mention in our Goat Hall of Fame on the Tortworth Forest Centre website.
£100 – Two tickets to Feast in the Woods in May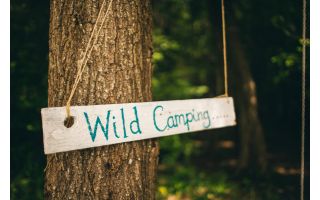 Two adult tickets to annual sell-out wild camping weekend, Feast in the Woods. www.feastinthewoods.co.uk. Tickets usually £85 each.
Plus: A very special mention in our Goat Hall of Fame on the Tortworth Forest Centre website.
£200 – Off grid meal for two with wine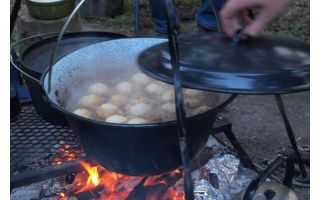 A candle-lit three course dinner cooked in the arboretum over the fire, served to you under the stars (or in a cosy yurt with a wood burner if it rains).
Followed by an evening around the fire with a bottle of wine from the local farm shop, and of course marshmallows.
And it goes without saying: A very special mention in our Goat Hall of Fame on the Tortworth Forest Centre website.
£300 – Name a goat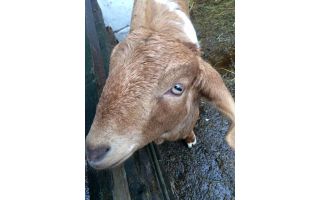 You can name one of our goats whatever you like, provided it is not indecent! For the handsome sum of £300 you will be able to name one of our goats for life. Amazing.
Featured crowdfunding projects