Jay Cruz - Blind Athlete - needs private treatment for Choroidemia
Primary tabs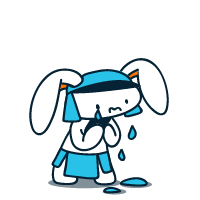 Sorry :(
This project was unsuccessful
My good friend Jay Cruz is a registered blind athlete in Glasgow. I am looking to raise £25000 or him to receive treatment in the US
WHO IS JAY CRUZ?
My good friend James Semple who runs under the name of Jay Cruz is a registered blind athlete based in Glasgow. Although much of his vision has been lost he still has a tiny amount of sight remaining. Jay suffers from a rare genetic disorder called Choroidemia. Despite this set back he is becoming an accomplished distance runner (aided by a guide runner) with sights set on the Tokyo 2020 Paralympics. Being a true Scotsman he always competes in a kilt! He recently completed the Stirling Marathon here in Scotland and is planning a Sky Dive and in 2018 he intends to abseil off the Forth Rail bridge. All these activities he undertakes raising monies for other causes such as cancer research.
What is Choroidemia?
Choroidemia is a condition which affects mainly men and causes the progressive loss of vision. All sufferers wil eventually loose 100% of their vision. The condition is a genetic condition and causes the loss of cells within the the retina and the nearby blood vessels. It affects approx 1 in 50,000 people. There is no known cure for the condition although trials of stem cell treatments appear to be having positive results in the US. Some trials are being conducted in the UK by the NHS but unfortunately Jay was diagnosed too late to be acepted for the UK trial programme.
Why are we Crowdfunding?
If we can reach our target of £25000 we can get Jay to the US for private stem cell treatment, which according to early results wont restore his sight but will protect what little vision he has left, enabling him to enjoy as far as possible seeing his young son growing up. Any monies not used for treatment will be used to get Jay to the New York Marathon and or donated to reaearch into the condition. Jay has raised money for others through his activities and now I think it is time for him to be on the receiving end for a change.
This project was created by
Get these rewards
£10 – Jay Cruz Thank you card
Receive a personalised thank you card from Jay Crus
£25 – Jay Cruz Thank you card plus name added to a donations board on Jay Cruz Facedbook Page
In addition to receiving a personalised thank you card from Jay Cruz have you name added to a donations board which will be posted on his facebook site.
£100 – Name on Jay Cruz running kit
In addition to the personalised thank you card and details on the donations board, have your name printed on Jay's running kit.
Featured crowdfunding projects