Charity, cause, and open ended projects
We're starting to see lots more charity and cause-related projects on the site now. For example
These kinds of projects are absolutely welcome here on Fundsurfer as long as they fit into one of our three main categories: creative, social or green.
Charity and cause related projects have very different challenges to creative projects, for example:
your project might not have a clearly defined goal
your supporters will mainly be your friends and family, or people closely aligned to your cause
your audience might be very local, with not much regional or national interest
you can make good use of any amount of money pledged, so take what you raise is more attractive than all or nothing
you might not offer any rewards
For charity and cause related projects, the best way to get donations is to email your friends and family, and to share the link to your campaign on Facebook.
Open ended projects
We have also recently introduced a new open ended funding model, for projects that don't have a fixed deadline or funding total. 
These projects are more like traditional fundraising campaigns (or tip jars), although you can still take advantage of all of Fundsurfers features, including offering rewards, writing updates for your supporters, and private messaging.
Here are a few examples of open ended projects:
Ready to start your own project?
Stay up to date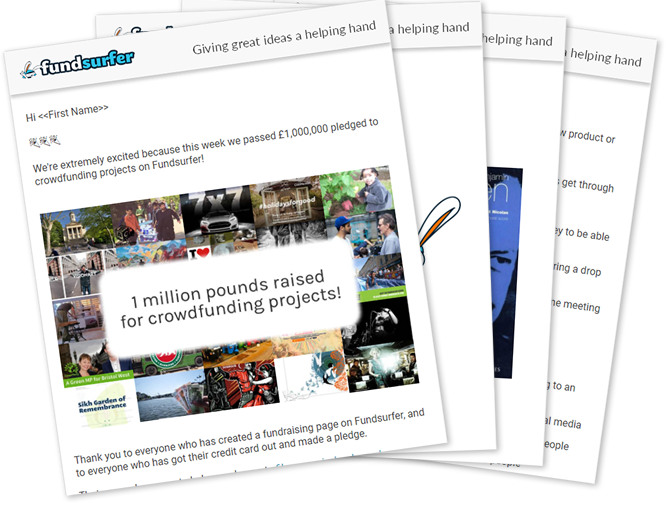 Get our occasional newsletter featuring fundraising news, hints and tips, and our favourite projects
Featured crowdfunding projects