Beira Cyclone Crisis and Sustainability Campaign
Primary tabs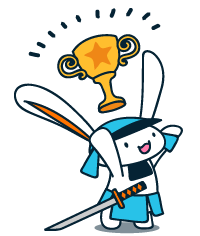 Congratulations!
£12,797 was raised by 251 supporters — that's teamwork!
---
Want to raise money for your own business or project? Start your own project now
Beira, Mozambique was hit by cylones in 2019 and 2021, causing massive destruction to the city. Help Beira repair Matacuane Primary School.
Why is there a need?
The school was damaged by Cyclone Idai in March 2019, and further by Cyclone Eloise in January 2021. Funds raised by BLB in 2019 were used to repair the toilets and install the water stand, but were insufficient to complete all the classroom repairs. The school was using UNICEF tents, later destroyed in Cyclone Eloise. With more roof sheets now missing, classes cannot take place when it rains, whilst the one dry classroom is used as furniture storage. Conditions are difficult for both teachers and learners, who operate in shifts from morning to night, to maximise the classroom use whilst observing Covid restrictions.
What do we want to do?
This is a community project, using direct labour, to provide jobs and transfer construction skills to local people, selected from vulnerable families identified in conjunction with UN agencies. The project will improve the learning and teaching environment for 2,470 school students, 230 adult learners, and 40 teachers through the rehabilitation of classroom blocks, offices, toilet blocks and associated services. ADEL will provide project management and engineering expertise; procure materials and labour; and ensure supervision, monitoring and evaluation. The lead-in period will ensure engagement of the school, community and authorities; and prepare and plan for material delivery and labour hire.
Who will benefit?
At least 6 tradesmen and assistants will benefit from employment and skills training
2,470 children aged 6-17, will benefit through having access to improved classrooms and sanitation
230 adults who study in the evenings will benefit through having access to improved classrooms and sanitation
40 staff members will benefit through having access to improved offices, classrooms and sanitation
Additionally, school children and staff in Bristol will benefit from improved information exchanges between the schools
Who we are?
Bristol Link with Beira (BLB) is the main activity of Southern Africa Resources Centre, UK registered charity no. 1000003. As part of a city twinning link for 30 years, we promote people-to-people networks between the cities of Bristol and Beira in Mozambique, to empower and benefit local communities. We work in Education & Health, Community & Civil Society, and Climate Change & Energy. BLB has established relationships with a number of stakeholders, in particular the Beira Municipal Council (CMB) and ADEL Sofala, an NGO in Beira. With over 20 years of operation, ADEL has experience in responding to community needs through various projects in social services, livelihood support, agriculture and renewable energy. Following Cyclone Idai in 2019, using local labour, ADEL worked with BLB, repairing community buildings and a providing a drinking water stand. Recently, ADEL has constructed market buildings for displaced communities.
BLB has linked schools in Bristol and Beira, and arranged teacher exchanges to produce teaching materials for Bristol and enable fundraising for Beira. BLB has arranged for volunteers to work with ADEL, and other NGOs and CBOs in Beira. BLB has organised the exchange of local government staff, with capacity building workshops in Beira, and visits to Bristol. 
BLB is currently facilitating the BioFactory project, developing toilet units which convert waste into cooking gas and soil conditioner destined for Beira, and managed by ADEL. In addition to their usual workload, ADEL are currently promoting Covid awareness in communities, and BLB has raised money which has purchased materials and sewing machines for a women's community group in Beira to make face masks.
£
12,797
pledged of £25,000 goal (GBP)
251

backers

This is an open ended project. There is no time limit and payments are taken straight away.
This project was created by
Featured crowdfunding projects