Bury Rangers All Inclusive Football
Primary tabs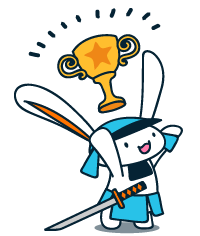 Congratulations!
This project finished on Tuesday the 19th of December, 2017
£40 was raised by 2 supporters — that's teamwork!
---
Want to raise money for your own business or project? Start your own project now
Bury Rangers All Inclusive Football helps disadvantaged young people develop confidence and have fun being part of a team.
Project aim
Bury Rangers All Inclusive Football exist to help young people who are disadvantaged from joining other football teams to enjoy the benefits of team sports.  Our objective is to raise at least £200 to fund 10 or more football kits.
We are a team of sixth formers from Sele School in Hertford participating in a local competition to raise over £1000 for our chosen cause - Bury Rangers All Inclusive Football.  We've run a number of local events but with your help, we can help make an even bigger difference.  Richard Morris (TheGivingMachine's CEO) is our mentor and has enabled us to use their fundsurfer account to raise funds for this great cause.
Making a difference
Parent feedback:
"We're very happy to say that he has benefited greatly from attending the inclusive football sessions. Being part of a group of similarly able children has been a massive boost for his confidence, has allowed him to relax and enjoy his football, and has also meant that he has avoided unkind comments from kids who might not understand some of his difficulties. 
The one-to-one coaching is excellent, the helpers are superb  (patient, kind and supportive). But perhaps more important than all of the above is the fact that he has made friends who he genuinely cares about. You are not just a team; you are HIS team."
----------------
"As a mum it's so nice to be a "football mum" having a child with a disability is very isolating , Bury Rangers Inclusive allow us to feel "normal". I think it's great how the lads from Bury Rangers volunteer , it raises awareness of children with disabilities , and I hope to think that it puts a message across that special needs children are not odd, they just want to be like everyone else and to be accepted . The coaches do a grand job and make such a difference to Frank and our family."
£
40
pledged of £200 goal (GBP)
2
backers
This project ended on 19 December 2017
This is a take what you raise project. At the end of the funding period the project owner receives all of the pledged funds.
This project was created by
Featured crowdfunding projects