FUKUSHIMA - a stage play dramatising the second worse nuclear power disaster in history.
Primary tabs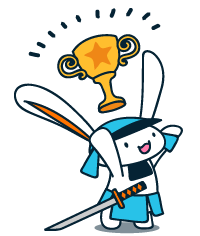 Congratulations!
This project finished on Thursday the 16th of June, 2022
£1,105 was raised by 19 supporters — that's teamwork!
---
Want to raise money for your own business or project? Start your own project now
We plan to tour a powerful drama depicting the 2011 Fukushima-Daiichi nuclear power disaster in Japan, its human cost and the ecological consequences.
WHO AM I?
I am John Foster, a BAFTA-award winning and OFFIE-nominated screenwriter and playwright.  I am also cofounder and artistic director of Doppelganger Productions, a not-for-profit new writing theatre company based in Bournemouth, where I live.
My screenwriting credits include many episodes for popular television series - Z-Cars, Softly Softly, Crown Court, Spytrap, A Family at War, Sutherland's Law, Emmerdale, Juliet Bravo, Rooms, The Practice (series creator), Rockliffe, Saracen, The Bill.  I have written for children's television – King Cinder (BBC) and Watch All Night (ITV) and wrote the tie-in novels for BBC and Penguin.  My drama-documentary, Down These Mean Streets, about the US crime writer Raymond Chandler, won a Bafta.  I created the story and scripted the Patrick Swayze movie Letters from a Killer.  My short film, Faces of the Dead, enjoyed a successful film festival tour in 2021/22.  My original screenplay, The Downs, is under option with the film company, Studio-Pow.
I have had a number of stage plays produced in London and the South, where three of my plays have successfully toured. My play Chummy, performed at the White Bear Theatre, London, received four OFFIE nominations, one for 'Best New Play.' Two new full-length plays, Tree in the Sky and No Exit Reloaded, were performed at Theatre N16, London, and the House of International Theatre, Copenhagen, respectively. My free adaptation of Frankenstein for Sisata Productions toured in 2018 and my play, Feral, toured in 2019. I have recently contributed to House of International Theatre's lockdown series of film shorts, Hitting Home (2021). The House of International Theatre is currently touring my play HAP in Europe during 2021/22 as part of the Move the North cross-border festival.  My latest play, Fukushima, is to be produced by my company, Doppelganger Productions.
'FUKUSHIMA' – HOW THE PROJECT BEGAN
I was approached by the production company Office of Experiments, which commissioned me to write several fifteen-minute monologues reflecting the experience of people caught up in the Fukushima debacle.  These monologues were subsequently read to packed audiences in a large bookshop in Boston, US, but received no theatrical performance.
You can listen to one of these monologues, 'Keiko,' read by Anna Takashima, who has lived in Japan and is now a member of the Doppelganger Production team.  Anna supported the script development of FUKUSHIMA through incisive research. 
I was so moved by the horrific experience people went through during the Fukushima emergency that I wanted to create a drama about it.  It was not just a story about Japan, but the entire world.  The story doesn't finish in 2011 but continues to this day with Fukushima's impact on our ecology and the environment.  The narrative encapsulates our current concerns about climate change, global warming, and the urgent race for the planet's survival.
'Fukushima' is the great untold story of our time.
We plan to tour our powerful stage drama.  Whilst reconstructing the events which occurred at Fukushima, telling the story of ordinary people caught up in the disaster, the play explores the immediate and long-term environmental impact of ecological destruction and climate change.  We will tour our ninety-minute play with the intention of raising awareness and provoking debate as to how this kind of catastrophe can be avoided in future. 
In concert with the theatre tour, we will also visit schools and offer workshops on green issues and work in partnership with the British School of Japan to deliver similar workshop experiences to Japanese pupils.
We are keen to engage young people with our drama.  They are the future and will inherit our ecological mismanagement.  We are taking workshops into schools but also performing in youth orientated venues such as the YMCA in Bournemouth.
Our cast is drawn from a diversity of nationalities, a universal ensemble.  We rejected the idea of a Japanese cast since the problems arising from climate change is a global emergency and not one limited to Japan.  The diversity of our cast symbolises the international nature of the environmental crisis.
Our actors are emerging performers, new to theatre, representing the next generation.
Following each performance of the play there will be a Question-and-Answer aftershow discussion to promote discussion with audiences about the themes and issues raised by the play.
THE 'FUKUSHIMA' STORY – WHAT HAPPENED?
Fukushima-Daiichi, Japan
11th March 2011. 
2.46 pm.
'The Quake is coming!'
The Great Sendai Earthquake strikes Japan, triggering the second worst nuclear accident in history. 
This is the story of the Fukushima-Daiichi nuclear power disaster, following the combined global warming impact of earthquake and tsunami.
And subsequently the 'Fukushima fingerprint' -- the ecological aftermath and worldwide consequences of the disaster as radioactive slicks and contaminated debris wash up on distant foreign shores.  The Fukushima nuclear accident is not confined to northern Japan but has worldwide reverberations.
Drawn from eyewitness accounts, this powerful play examines the events surrounding the Fukushima disaster, illuminating differing perspectives of those inside the plant or in the vicinity at the time.  These are the stories of the people, the Fukushima 50, their families, those who lived and worked in Fukushima, and the visiting US technicians who managed to escape the plant just in time.
We witness the terror and desperation of workers trapped inside the reactor buildings as the reactor cores overheat and there is meltdown, fire breaks out and men die.  The disastrous attempts to cool the reactors by dosing them with seawater are compounded by returning the radioactive seawater to the fast-flowing currents en route to the world's sea lanes and waterways. 
The urgent evacuation of the Fukushima region by large numbers of its population occurs in the wake of the accident.  The fear of radioactive contamination percolates through the remaining population.  The clearing-up operation is conducted mainly by the elderly who wish to protect the young by allowing themselves to be exposed to the dangers of radiation. 
The play highlights the resilience and self-sacrifice of ordinary Japanese people in order to prevent further harm to others and explores the need for community in the face of disaster.
The incompetence of the nuclear power authorities in their handling of the disaster is exposed.  The wilding of the abandoned landscape and the post-disaster ghosts of Fukushima become evident.  Many former inhabitants are forced to return to their homes by government dictate, condemned to live with the fear of contamination and their tragic memories of the disaster.
The 'Fukushima Fingerprint' is located in various parts of the world, detritus originating from the Fukushima meltdown.  Scientists are kept busy identifying Fukushima's specific homology. 
A radioactive slick the size of Texas approaching the US Eastern Seaboard is monitored by a Fukushima survivor, then a visiting US technician, now member of an international Science Party set-up to track the fallout from Fukushima.  
The Fukushima apocalypse is the story of regional catastrophe and suffering ameliorating into global environmental threat and danger as radioactive emissions spread across the planet.
Fukushima's legacy to the world.
HOW WILL THE MONEY BE SPENT?
We are hoping to raise £11,000.  The actors and the production team have been working for many months, preparing for this production.  No-one has been paid and we have all volunteered our time and energy because we believe in this production and the importance of what it is saying.
However, as we approach production, there is a need for a cashflow to support the production:
Payment to actors
Payment to members of Production Team
Staging, Lighting and Sound
Scenery
Props
Make-up
Publicity
Posters and advertising
Hire of venues
Travel costs to venues and schools
The production is based in Bournemouth where our theatre company, Doppelganger Productions, is located.  The production itself will tour venues and schools in the South and London.
REWARDS
All those contributing to our production will be published in a roll of honour in the play's official programme, on our website and our social media Doppelganger pages.
Social Media Shout Out by way of THANKS!
A 'Fukushima' poster autographed by cast and crew (£35 and under)
A 'Fukushima' photo autographed by cast and crew (£35 and under)
A photograph of the production autographed by cast and crew + Social Media Shout Out and free ticket to the play (£40)
A T-Shirt or Tote Bag with the poster printed on it.  (£40 + original artwork)
A full copy of the play autographed by cast and crew (£100)
 A Writers' workshop - one hour of BAFTA winning writer, John Foster (£200)
 A Directors' workshop - one-to-one one-hour session with 'Fukushima' Director Charmaine K Parkin (£200)
Script analysis - feedback from playwright and screenwriter, John Foster (£150)
Social Media shout out and free ticket to the performance (£100)
Attendance at a 'behind the scenes' rehearsal (£150)
Photographed in-situ with cast and crew (£100)
A credit as 'Executive Producer' on 'Fukushima' publicity such as the official programme (£400)
A credit as 'Associate Producer' on 'Fukushima' publicity such as the official programme (£250)
6-month online mentoring in playwriting/scriptwriting for emerging writers from playwright and screenwriter John Foster (£500)
6-month mentorship from John Foster, autographed script and Associate Producer Credit (£750)
TEAM MEMBERS
Charmaine K Parkin – Director.  Charmaine is a Theatre Practitioner working as an actor, writer, director, producer and workshop facilitator. After training under the late theatre practitioner and teacher Brian Astbury (Trusting the Actor) at East 15 Acting School in London, Charmaine has gone on to become an international Theatre Director and Visiting Tutor in Acting at Arts University Bournemouth. As the creator of SISATA – Open Air Theatre and BOK Theatre her passions lie in making theatre accessible to all, putting the audience experience at the forefront and in challenging the status quo with both new writing and adaptations of classic stories for modern audiences. Charmaine has been collaborating with John Foster and directing for Doppelganger Productions since 2013 - creating and touring brave, experimental and thought-provoking new theatre work for Dorset and beyond. Always striving for artistic excellence, this exciting period of research and development towards their next production will develop and stretch both their practices - by working with a larger cast and collaborating with new artists to experiment with incorporating other forms of technology into their work. 
Nicola Hosking – Producer.  Nicola's love of the arts goes back to childhood, when she spent eight years performing with a local amateur dramatics society. She went on to study Performing Arts at the Jellicoe Theatre and much later became drawn to a writing career, graduating as a Screenwriter in 2014. During that time, she also gained experience in various films and theatrical plays, as a Writer, Director, Producer and Casting Director. Nicola went on to co-write a second short film, then introduced herself to Doppelganger Productions as a Director for their new writers' programme. Nicola continues to enjoy regular Doppelganger workshops, hoping to become more closely involved in theatre production and its growing presence in Bournemouth and beyond. She is very happy to be taking on the role of Producer for Doppelganger's stage production, Fukushima.
Anna Takashima – Researcher/Assistant Producer-Director.  Anna is an actress and mother who will use this opportunity to reinvigorate her passion for theatre making and creating work that suggests ways in which audiences can make sense of their own situations. She will share her insight into Japanese culture, provide the link between schools and how this may influence the wider themes explored within this piece. Anna graduated in Drama and Theatre Arts from Goldsmiths College. As part of her degree, she studied Japanese Art and Culture, and the Japanese contemporary dance form, Butoh. In order to broaden her cultural outlook, Anna lived aboard in Japan, where she worked as an actress and ESL Teacher, and Italy, where she also taught English by using her creative background, before moving back to the UK to start a family. Having spent some time away from creative pursuits and focusing on family life, Anna has recently taken a step back into the world of theatre making. During the summer of 2021, Anna worked under the direction of Charmaine K Parkin during the Heart of Stone project, a community play which was performed on Portland in Dorset as part of the B-Side festival. During this time, Anna's passion for creating theatre was reignited and she is now exploring ways in which she can create her own work and further her own creative ideas. Anna is currently working on The Gingerbread Man, a theatre in education piece which will be taken into schools, libraries, and other community settings.
Mirek Lucan – Photographer.  An experienced street artist and photographer who will document the community engagement activities and R&D workshop process through photography. Miroslav is based in Bournemouth but works internationally and is best known for his Street Style Illustrations, working predominantly on large scale murals and as a live artist at festivals and events. Clients include local authorities, charities, the education sector and private companies and collectors. He has previously designed posters for several of Charmaine's previous productions, produced a piece of live art during a BOK show and created the 1980's inspired set for SISATA's 2017 touring production of 'Othello.'
Sandra Phillips - Costume Designer and Creator who will use this opportunity to form ideas about how the costume can enhance and work for this production. She will also share ideas with Lizzie and the creative team on how this can most effectively tie in with the film projection. After spending years working in the music industry, she completed a short course in acting at the Arts University Bournemouth led by Charmaine K Parkin. Even during this brief amount of time, her passion for fashion and costume became evident. In collaboration with an AUB costume maker, she worked on SISATA's 2019 touring production of 'FERAL', sourcing and helping to design the bold and striking costumes and puppets. This success led to being brought on board to design and source the costumes for Doppelganger Production's 2020 show 'Death of a Model Citizen' that Charmaine directed at the Lighthouse, Poole, and SISATA's 2021 adaptation and tour of ANTIGONE. Sandra runs a daily fashion Instagram page sharing her creations.
Valerie French   - Publicity.  Valerie's writing has featured in a variety of publications including national newspapers such as The Guardian and Vancouver Sun, and those of charities and commercial companies. During lockdown she wrote her own blog, MyCovid19diary, one post from which was published in a Penguin/BBC Radio collaboration: Letters From Lockdown. Her work has also featured in Writers& Artists: blog post - Is my Writing Any Good?
Travis Yu  - Emerging actor.  Born in Prince Wales Hospital, currently based in London. His music is ever changing, expressive and vibrant, influenced from a theatre background. The use of poetry, storytelling and characterisation is often seen within the context of his work. In 2020, he completed the Stage 2 Acting and Creating Theatre Course at he Arts University Bournemouth led by Charmaine K Parkin. Charmaine aims to utilise his skills in expressive movement: he will support the rest of the cast in exploring this during the project.
Sue Holt - Emerging actor.  Sue has always loved the theatre and was initially involved with plays and workshops with a youth theatre. After a long break she was asked to take part in a production written by a local writer, Chris Aziz, about Mary Shelley, where she got the bug for drama again. From there she joined a drama class at the Pavilion Bournemouth – playing parts in a comedy, in our own devised pieces, and in the Pavilion 90-year celebrations. She took Charmaine's Stage 1 - Beginners Acting course at Arts University Bournemouth, totally loved the challenge, and is planning to do the more advanced course in January.
Peter Hall - Emerging actor.  Peter is 69 years of age and completed the Stage 1 - Beginners Acting course at Arts University Bournemouth, then the Stage 2 - Advanced Acting and Creating Theatre course, both with Charmaine K Parkin. He totally fell in love with drama and has completed five films with students at Arts University Bournemouth of which two were awarded distinctions. He read two monologues at Bournemouth's Emerging Arts Festival and his love for the Industry knows no bounds.
Iveta Bognarova - Emerging actor.  From Slovakia, where she worked for Slovak Radio as an author, producer, director, presenter and actress. She was a part of poetry performance group Plastic Theatre in Bratislava. In 2006 she originally came to the UK for a half a year career break and English studies but found herself working in dementia care for the elderly before becoming a support worker for young autistic people and for over a year worked as an Activity Organiser. Iveta completed a short course in acting at the Arts University Bournemouth taught by Charmaine K Parkin and recently graduated from her MA Film and TV Directing course at Bournemouth University. Her further planned collaborations with Charmaine were put on hold in 2020 due to the pandemic. Recently Iveta has taken part in Doppelganger Dialogue events and short film projects.
Laurant C. Lucas – Actor.  Laurent is a fully bi-lingual versatile film and stage actor. He first started acting in his native France, working early on with renowned French actor-writer-directors Olivier Py, Philippe Minyana and Robert Cantarella. He moved to the UK in 2001, where he has been working for nearly 20 years in all aspects of acting. He recently had speaking roles both in English and French in feature films (THE TIME OF THEIR LIVES, 2017, opposite Joan Collins and Pauline Collins – THE BAY OF SILENCE, 2019, opposite Olga Kurylenko and Claes Bang – OFF THE RAILS, 2021, opposite Sally Philips and Kelly Preston), television (POLDARK S3 in 2017, THE SPANISH PRINCESS S2 in 2020 and SEX EDUCATION S3 in 2021), and numerous lead roles in short films and corporate videos, as well as voice-over, music videos and role-plays. He received positive reviews for his roles on stage, in particular when playing Ruckly in One Flew Over A Cuckoo's Nest, the Waiter in Alan Ayckbourn's Confusions, and Snuffles in Voyage Of The Galaxy Trader (Panto). He is also a director of Doppelganger Productions, and runs Doppelganger Acting Studio, the workshop based performing group of Doppelganger Productions.
Victoria Okoroafor - Emerging actor.  Victoria is 22 years old and a newcomer to the acting world. Drawn to the vulnerability and internal contentions of characters both on and off-screen, this production highlighted an important and prevalent exploration into the inner conflicts of the individual characters against the societal themes of personal responsibility versus communal efforts, in the wake of a disaster. Following an acting course at Arts University Bournemouth, led by Charmaine K Parkin, exposed her to a dynamic and engaging environment during which she was trained in various acting techniques and exercises, all of which inspired the pursuit of a long-held dream of hers. Since then, she has starred in two student films and is currently training at the Identity School of Acting and is excited at the trajectory of her acting career. 
RISKS AND CHALLENGES
The key risk to our project is lack of funding and our consequent inability to stage 'Fukushima.'  Our production is very ambitious and experimental, with a substantial cast and production requirements.  Any lack of funding would mean trimming back on our production needs and scaling back on our budget to ensure that cast and crew are paid.
Our production is quite complex from a technical perspective, with for instance pre-filmed back-projection, so that touring 'Fukushima' will be challenging, given that each venue we visit will be different in shape and size, with the logistics of the production needing adjustment at each venue.
'Fukushima' is ambitious, and we are keen to preserve its veracity and visceral impact.
FINAL WORD
It is nearly the 10th anniversary of Doppelganger Productions and FUKUSHIMA is our most ambitious and experimental production to date.  I do hope you will be able to support us and enable us to do justice to this important story of our times concerning global warming and the threat to the environment, the dangerous ecological consequences of climate change.  Many scientists believe that Fukushima is the worst ecological disaster in history, even beyond Chernobyl in its long-term impact. 
Please contribute and help us put this highly relevant drama on the stage. 
£
1,105
pledged of £11,000 goal (GBP)
19
backers
This project ended on 16 June 2022
This is a take what you raise project. At the end of the funding period the project owner receives all of the pledged funds.
Get these rewards
£10 – Thank you
Social Media Shout Out by way of THANKS!
£35 – Signed 'Fukushima' poster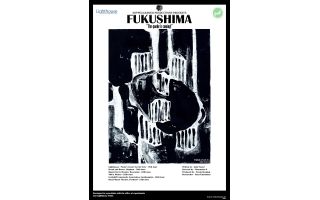 A 'Fukushima' poster autographed by cast and crew
£35 – Signed 'Fukushima' photo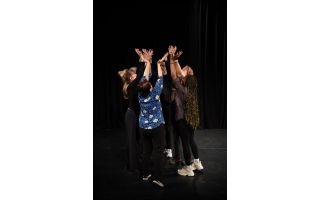 A 'Fukushima' photo autographed by cast and crew
£40 – Signed 'Fukushima' photo and free ticket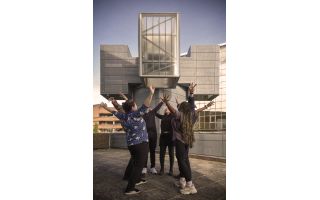 A photograph of the production autographed by cast and crew + free ticket to the play
£40 – T-Shirt or Tote Bag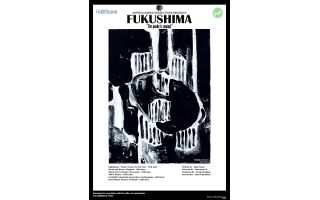 A T-Shirt or Tote Bag with the poster printed on it.
£100 – Photo with cast and crew
Photographed in-situ with cast and crew
£100 – The 'Fukushima' Playscript The full 10,000 word bound copy of the playscript of 'Fukushima' autographed by the cast and crew.
£150 – 'Fukushima' Behind the Scenes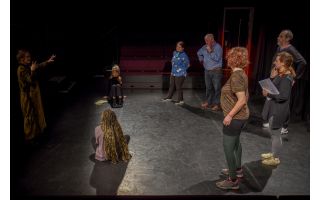 Theatre Director Charmaine K. Parkin giving directions to members of the cast during rehearsals for 'Fukushima.' This reward provides access to the behind-the-scenes pre-production of the play, including sitting in on rehearsals, engaging with production staff. observing the technicalities of lighting and sound, seeing the play gradually come to life. Lunch will be provided.
£150 – Script analysis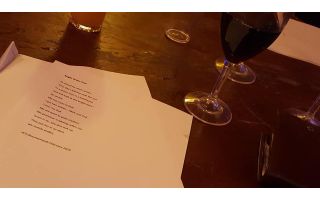 Script analysis - feedback from playwright and screenwriter, John Foster
£200 – The Script Development Workshop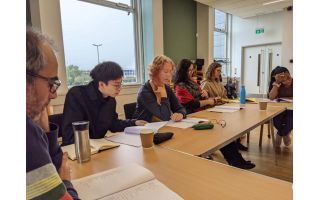 Playwright and Screenwriter leading a script development workshop. In addition to this reward, one-to-one script mentoring from John Foster in a six-month timeframe is also available. Please check-out reward details.
£200 – Directors workshop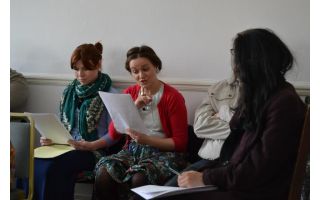 A Directors' workshop - one-to-one one-hour session with 'Fukushima' Director Charmaine K Parkin
£250 – Associate Producer Credit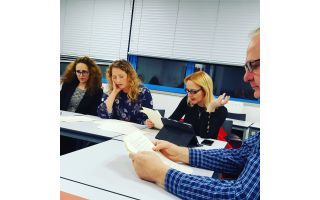 A credit as 'Associate Producer' on 'Fukushima' publicity such as the official programme
£400 – Executive Producer Credit
A credit as 'Executive Producer' on 'Fukushima' publicity such as the official programme
£500 – Playwriting/scriptwriting mentoring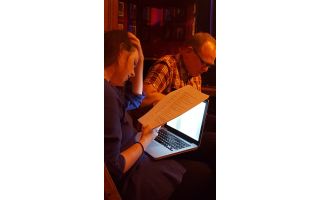 6-month online mentoring in playwriting/scriptwriting for emerging writers from playwright and screenwriter John Foster
£750 – Mentorship, script and Associate Producer Credit
6-month mentorship from John Foster, autographed script and Associate Producer Credit
Featured crowdfunding projects