Funding for our trip to volunteer for Refugee Community Kitchen, Calais
Primary tabs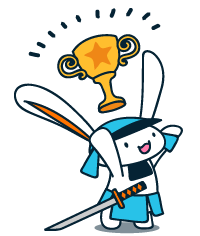 Congratulations!
This project was successfully funded on Sunday the 1st of December, 2019
£556 was raised by 35 supporters — that's teamwork!
---
Want to raise money for your own business or project? Start your own project now
Myself and 3 friends are going to Calais to volunteer for Refugee Community Kitchen, a charity providing life saving hot meals for refugees in France.
There is a refugee crisis happening right now. Refugees are people who have to flee their homes to escape war and prosecution. Unfortunately many refugees end up in unsafe, desperate conditions in refugee camps or on the streets. If you happened to be born in a war torn country, this could be you. 
In January this year I went to Calais with my dad to volunteer with Refugee community kitchen and raised over £1000 to bring over needed kitchen supplies. Refugee Community Kitchen have served over 2.5 million meals since 2015 to displaced people in Northern France and homeless people in London. 
This time I am also bringing 3 friends and we are asking for donations to fund the travel and accommodation of the trip. The cost of the travel and accommodation is £355 for the 4 of us (with my dad funding his own). We will take a van load of donations from Aid Box Community and any extra money raised will be spent on more needed supplies to take over.
When we are there we will help prepare and distribute meals, sort through donations and prepare other needed supplies.
For more info about refugee community kitchen: 
http://www.refugeecommunitykitchen.com/
£
556
pledged of £355 goal (GBP)
35
backers
This project ended on 1 December 2019
This is a take what you raise project. At the end of the funding period the project owner receives all of the pledged funds.
This project was created by
Featured crowdfunding projects