Reconstruction of homes in Oaxaca, Mexico
Primary tabs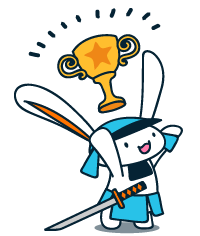 Congratulations!
This project finished on Wednesday the 15th of November, 2017
£602 was raised by 40 supporters — that's teamwork!
---
Want to raise money for your own business or project? Start your own project now
Friends and comrades of mine have lost their homes and seen their communities destroyed by the strongest earthquake Mexico has seen in a century.
A huge part of my political education came between 2005-11 when I spent a lot of time living in Mexico. For several years I lived off and on in the southern state of Oaxaca and as far as a foreigner could, participated in the great social movement, known by the umbrella name of 'La APPO' (The Popular Assembly of the Peoples of Oaxaca). It was and continues to be spearheaded by the famous Section 22 of the Teachers Union but penetrated every level of society. It was a formative political experience for me and a key reference point in my understanding of organised communities, solidarity and the possibilities for radical grassroots political action on a mass scale.
Two strong earthquakes battered Mexico this September. The first, with a magnitude of 8.1 degrees, hit the states of Chiapas and Oaxaca on September 7th; the second arrived on September 19th with a magnitude of 7.1 degrees, affecting areas in Puebla, Morelos, Mexico City, and Mexico State. In Oaxaca  two of the most devastated zones were the Isthmus of Tehuantepec and the neighboring Sierra.
With around 100 deaths and even more injuries, the population of this area is in great pain. In various municipalities 80% of homes were destroyed, and hospitals, public buildings, and roads were reduced to rubble. Most of the region's electric system, in addition to the wells which were the main source of drinking water for residents, were also ravaged. Tens of thousands of people have lost everything and are now living on the streets in the middle of the rainy season. 
The magnitude of this disaster was never really reported in the media, and in many cities and villages people are still waiting for official help to arrive. When it finally does come, it is under the control of the army or corrupt political parties, who exchange their "donations" for votes or promises to support the capitalist projects that destroy communities. This is the result of a racist handling of the catastrophe—one that renders invisible and attacks Indigenous peoples who have already been impoverished and marginalized by a political system inherited directly from colonialism. In Oaxaca, the communities most affected by the quake are predominantly native peoples, specifically Ikoots, Zapoteco and Ayuuk (Mixe).
Faced with disaster, the only viable option has been solidarity: dozens of autonomous collection centers have been established in various cities, with the aim of gathering food, drinking water, personal hygiene products, tools, tarps, camping tents, medications, and more. Then volunteers organize support brigades to deliver the donations to affected neighborhoods and communities, which in turn organize the distribution of provisions in addition to managing shelters and community kitchens.
Dear friends and comrades of mine have been left destitute and homeless and I'm doing all I can to raise money to support them and their communities. I have another MMA fight on the 4th November and was going to be donating all the money from ticket sales and sponsorship to ACORN, the direct action community union I work for. Instead, I'll be giving the money for this instead and would really value the support of ACORN members and wider network. Solidarity and working class internationalism are key principles of socialism and they're ones that I hold dear.
In the barrios and indigenous communities of Oaxaca, solidarity and communal organization are not only a necessity, they are also an ancestral collective practice and a political force marked by five centuries of resistance to (neo-)colonialism. Please show your solidarity with these autonomous efforts and support the cities and peoples who are fighting to rise up with dignity despite this disaster.
Thanks to El Enemigo Común (The Common Enemy) for letting me steal most of the text for this. They do amazing work publicising the social movements of Mexico. Check em out!
£
602
pledged of £1,000 goal (GBP)
40
backers
This project ended on Wednesday the 15th of November, 2017
This is a take what you raise project. At the end of the funding period the project owner receives all of the pledged funds.
This project was created by
Successful crowdfunding projects