Repatriation of Dane "Bird: Partridge and Humanitarian Front Line Aid
Primary tabs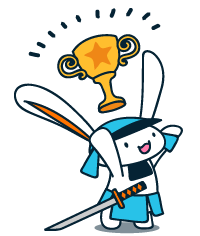 Congratulations!
£350 was raised by 3 supporters — that's teamwork!
---
Want to raise money for your own business or project? Start your own project now
Dane Partridge died while with the International Legion in Ukraine. In Dane's memory we are fundraising for medical supplies and a new vehicle.
Dane "Bird" Partridge, originally from Idaho USA, risked his life as a volunteer on the front line for the peace and security of the world, and to save lives in Ukraine. Aside from his fierce defense of the people of Ukraine, in June, Dane saved the lives of 8 Legionaires who had become trapped in hostile territory, refusing to risk them being killed or captured by the enemy.
On October 3rd, Dane and his team were ambushed by two Russian fighting vehicles, and Dane was critically injured. Lacking stretchers, and still under assault by the enemy, his comrades carried him out on a blanket, then rushed him and the other wounded soldiers to hospital in the vehicle pictured, which in the grim attempt to save the men was damaged to the point of having 1 wheel remaining. Despite the strivings of field medics, and the devoted care by the hospital staff, Dane died as a result of his injuries, at Zaporizhia Regional Medical Center on the 11th of October 2022. The doctors, nurses and administrators of the hospital tearfully expressed their sorrow at the loss to his family, and their earnest gratitude for the American who came from the other side of the world to defend the values we all hold dear.
Zaporizhia Regional Medical Center is a medical facility that Presidium Network has delivered medical supplies to during the war. 
Presidium Network is supporting this project under PN's humanitarian aid programme, and has been endorsed by Dane's family as well. 
In his memory we are raising funds for medical supplies spread between the hospital that treated him and his unit to keep people alive on the front line as well as a new vehicle as Dane would want his unit to have the right supplies. 
£
350
pledged of £10,000 goal (GBP)
3

backers

This is an open ended project. There is no time limit and payments are taken straight away.
This project was created by
Featured crowdfunding projects