Support the Kurdish Revolution in Rojava!
Primary tabs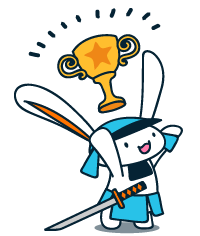 Congratulations!
This project was successfully funded on Saturday the 26th of May, 2018
£575 was raised by 33 supporters — that's teamwork!
---
Want to raise money for your own business or project? Start your own project now
I'm competing in an MMA fight in order to raise money to fund the work of organisations supporting the Rojava revolution and refugees in Syria.
About me
I'm a founder and the National Organiser of ACORN, the union in the community that is fighting for access to decent, dignified and affordable housing for all across England. We believe that the struggle for a better society comes from below and that ordinary people all over the world need to unite in solidarity with each other, combine our strength and fight for a decent life where the resources of society are shared for the benefit of all. Everything for everyone.
The experiment in radical democracy that the Rojava revolution represents and the heroic resistance of the Kurdish people against the brutal religious fascism of Islamic State are incredibly inspiring to me and I want to support them however I can. The Turkish state has long oppressed their Kurdish population and has recently invaded Kurdish Syria (known as Rojava) where its army and jihadi mercenaries are carrying out a programme of ethnic cleansing, murder and forced conversion to Islam amongst other atrocities. Turkey is a member of NATO and the British government supplies them with the weapons and planes that they are now using to murder innocent people, including those who stood alone as a beacon of hope against the terror of Islamic State and who ultimately beat them. They need and deserve our support.
A couple of times a year I fight on a Mixed Martial Arts (MMA) show and donate my commission from ticket sales to a cause that's important to me. I also ask people to sponsor me as a way of publicising these vital issues and to raise more money to support them. This time around I will split the money between the Kurdistan Solidarity Campaign and Re-build; both of whom do incredible solidarity work with the Kurdish people.
About this project
The Kurdistan Solidarity Campaign is an organisation seeking support from the labour movement, trade unions and civil society in the UK for the Kurdish liberation movement. In the year since they have been established, they've launched a campaign in solidarity with HDP politicians imprisoned in Turkey, organised protests against the arms fair in London following Theresa May's multi-million pound arms deal with Turkish President Erdogan, and helped liaise and support the families of British citizens who died fighting with the Kurdish forces in Rojava, northern Syria. They have held parliamentary events and public meetings on topics such as repression of anti-war academics in Turkey and Turkey's invasion of Afrin, and helped organise the Kurdish cultural festival last July. They have raised money for delegations to visit human rights trials in Turkey targeting left-wing, socialist, pro-Kurdish activists and politicians. At a time when the world seems oblivious to Turkey's war on the Kurds and the precarious situation of the Rojava revolution, they attempt to break the silence and demonstrate the heroism of the Kurds' struggle against ISIS and jihadi fascism and the democratic, socialist, feminist revolution taking place right now in the Middle East. 
Re-build is an organisation that helps victims of conflict and natural disasters, in order to help them overcome the poverty and hardship they face. They assist in the reconstruction of infrastructure, building healthcare facilities, building schools for children to return to education as soon as possible and finding solutions to housing needs. They are currently helping refugees from Afrin in Syria where the fascist Turkish army and jihadi mercenaries are on the brink of committing genocide against the Kurdish people.
Dr Akif Kobani working in the region says "These people urgently need help. They have nothing. They could only save their lives when they ran away. We need everything, we need baby milk, blankets, medicine; the things people need day-to-day to survive basically. This area is not a built up area, there are no shops – it's a desert that is surrounded from all four sides by regime or islamist forces."
Rewards on offer
I can't offer you any reward other than the opportunity to stand in solidarity with one of the most inspiring liberation movements in the world today. The Kurds have a saying that they have "no friends but the mountains" as a result of their centuries-long oppression by imperialist and colonial powers. Let's prove them wrong by reaching out with our solidarity and support.
£
575
pledged of £500 goal (GBP)
33
backers
This project ended on 26 May 2018
This is a take what you raise project. At the end of the funding period the project owner receives all of the pledged funds.
This project was created by
Featured crowdfunding projects