A community-building social for children with special needs and their families
Primary tabs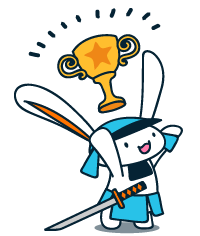 Congratulations!
This project was successfully funded on Saturday the 26th of November, 2016
£580 was raised by 21 supporters — that's teamwork!
---
Want to raise money for your own business or project? Start your own project now
We are campaigning to create a truly inclusive community for children with special educational needs and disabilities.
SENDaWelcome aims and objectives:
Our overall aim is to develop the Bishopston, Cotham, Redland and St Andrew's area as a model of best practice as a truly inclusive community. By this we mean that our children can access all the opportunities available to non SEND children in their local area, including clubs, play schemes, community events and activities, work experience and job opportunities. We want to work with local businesses and groups to work out ways to best support this to happen. This is a wonderfully community and we believe that the goodwill is there to enable this to develop. 
The impact we want to have:
1. An increased level of awareness about, and true inclusion of, children with SEND throughout the whole community.
2. A local volunteer support scheme to enable children with SEND to take part in mainstream activities.
3. Shops, and the local business community to have an understanding of people with SENDand to be able to give work experience and employment to people with SEND.
We are now raising money for a social event on the 27th November to bring together local children with SEND and their families and friends in a relaxed social environment. Together, we will share information, generate new ideas, form coalitions, plan strategies, and support each other in ways which will further the aims of the project to create an inclusive community which supports the wellbeing of children with SEND. 
The event will provide a safe, relaxed environment for children with SEND, their siblings and friends to have fun enjoying a range of appropriate activities including refreshments, music, sensory toys, calm chill out environments, and games.
The event activities will be supported by workers from SPARKS, WindowWanderland, Playing Out, the Brandon Trust and Baby Bites.
 
We have raised £100 so far from the Dr Jazz charity,our remaining expenses are:
venue hire £50
 
sensory bus £350
 
banner and fliers £100 
 
Who are we? We are a group of parents with the energy and enthusiasm to make change happen:  Katz, Daniella, Viviana and Julie.
 
£
580
pledged of £520 goal (GBP)
21
backers
This project ended on 26 November 2016
This is a take what you raise project. At the end of the funding period the project owner receives all of the pledged funds.
This project was created by
Featured crowdfunding projects