Direct Transitioning Help
Primary tabs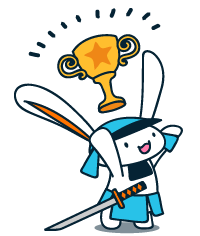 Congratulations!
£1,325 was raised by 19 supporters — that's teamwork!
---
Want to raise money for your own business or project? Start your own project now
Support our Armed Forces & their families.
DIRECT TRANSITIONING HELP - what is it?
It is difficult to change from military to civilian life in the best of circumstances. Making the transition can be almost impossible for many without support. Our campaign will reach out to almost four million military personnel and their families world wide.  We will provide a 90 day programme that provides structure, removes personal barriers and gives focus. Within the programme continual support is provided for those who are experiencing feelings of being overwhelmed by life outside the institution environment of the armed forces.
Gemma Gardner - Founder
I know only to well the feelings of despair and isolation when I was medically discharged from the Army after fourteen years service. I'm a former sergeant who served in Northern Ireland, Bosnia and Afghanistan. I fought back after two attempts on my own life due to loss of identity, physical and mental pain. I cannot sit back and watch my friends and colleagues suffer in silence. The programme I have devised works, I am living proof, my non profit will change lives.
Funding Needed
Funding this dream will require considerable resources into the £100s of thousands and people with the right skills to join our mission.  We are starting small but already receiving considerable attention.  Every penny will go towards making this programme a reality.
What is happening with your money
Ongoing fundraising and support will be used to fund our Life changing table top workshops.  Find out more by clicking the link http://www.pathfinderinternational.co.uk/index.php?option=com_content&task=view&id=2797&Itemid=178
During this time the family will transition together, attend family workshops, volunteer work, enrol children in school and secure housing. With support of local councils and charities we will reduce unemployment and homelessness. How? We change mindsets with expert personal interaction and guidance. 
£
1,325
pledged of £1,000 goal (GBP)
19

backers

This is an open ended project. There is no time limit and payments are taken straight away.
This project was created by
Get these rewards
£5 – Personal thank you
For your pledge I will thank you through my Facebook page and twitter.
£10 – Shout Out
Founder (Gemma Gardner) - Will add your details to our monthly newsletter promoting our newest sponsors.
£25 – Polo Shirt
Get you very own Direct Transitioning Help Polo shirt, wear with pride knowing you are changing the lives of our armed forces and their families.
£50 – Personal Letter
Hand written letter from the founder Gemma Gardner (Thank you), words of wisdom.
Featured crowdfunding projects