Aid Box Community is homeless – urgent appeal!
Primary tabs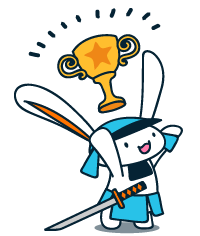 Congratulations!
£25,583 was raised by 155 supporters — that's teamwork!
---
Want to raise money for your own business or project? Start your own project now
Save our service for hundreds of refugees and asylum seekers in Bristol
We have received the very sad news that our service can no longer be provided from our Hub in Redland as the building is not fit for purpose.
While we always knew we could not stay there for good, we thought we have more time to raise the money needed to move.
Our premises is a vital, life-giving place for people to come and be welcomed with humanity and dignity and we work very closely with the other refugee organisations in Bristol who refer people to us regularly.
You, our community, have been on the side of humanitarian response to tragedy and suffering as people have fled wars, persecution and natural disaster. You have been the reason we have been able to pour cups of tea, listened and been a friend, given socks and saucepans – the basic building blocks of life.
From the Hub on Waverley Road we have launched our free shop and other projects and in two years have supported more than 400 families and individuals in building their home in Bristol.
And our hundreds of amazing volunteers have also recycled ton upon ton of donations that would have otherwise been sent to landfill.
Today our situation is simple – with no home we have no service. Rent for a new place for the first year will cost around £25K. That is a LOT of money – it's money we don't currently have.
We know that we can do this with your help – but time is against us. We now have to achieve our target to be able to move. The longer we are without a premises, the longer the people we support will go without.
We are equally interested to hear from anyone with property that comprises of 2000sq ft and could lend itself to our mission. 
With your help we can find a new home as soon as possible and get back to what we do best – providing support, supplies and sanctuary to those who need it most.
£
25,583
pledged of £25,000 goal (GBP)
155

backers

This is an open ended project. There is no time limit and payments are taken straight away.
This project was created by
Featured crowdfunding projects