Community Care Package
Primary tabs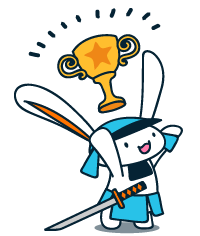 Congratulations!
£71,027 was raised by 2965 supporters — that's teamwork!
---
Want to raise money for your own business or project? Start your own project now
A free food delivery service for our community during the current crisis, for anyone who can't get out or afford fresh fruit and veg.
A free food delivery service for our community during the current crisis, for anyone who can't get out or afford fresh fruit and veg.
URGENT UPDATE _ WE ARE ON HOLD FOR A FEW WEEKS.
WE HAVE RUN OUT OF MONEY. WE ARE FUNDRAISING HARD BUT DONATIONS ARE NOT MEETING THE COSTS> WE HAVE A PLAN AND EXPECT TO BE BACK IN SEPTEMBER.
Since the virus hit we have been working together to help our communities through this hard time as many folks have found themselves on the breadline or isolating for their, or their families' health.
Together we have really kept people from going hungry. So far we have delivered over 30,000 boxes to over 5,000 people. Over 250 volunteers have helped so far and YOU have raised over £90,000 and we've spent it on fruit and vegetables! 
We are currently delivering on TUESDAYS to over 600 people. 
BUT WE ARE RUNNING OUT OF MONEY!
We need £3,000 per week to cover the costs - £12,000 per month.
Can You Help?
1. Donate here.
2. Click "Make this a recurring monthly donation?" if you want to make this a regular monthly payment.
3. Help deliver the boxes for a couple of hours on a Tuesday. Please email communityvegbristol@gmail.com
---
About us
We are a group of pubs, festival folk and local community groups using their time and skills voluntarily to help those at the sharp end of the crisis.
We are providing a free fresh food delivery service across our city. We buy in bulk, pack and deliver to those who need it most.
We are volunteers from the local community, Easton Cowboys & Cowgirls Sports and Social Club, The Plough Inn, The Pipe & Slippers, The Lion, The Love Inn & the Star and Garter.
We are co-ordinating with Aid BoxCommunity, Project Mama, National Food Service and Base and Roses.
Feedback
Jane, from Easton who has had regular boxes delivered to her home since the start of lockdown and has found the service "a lifesaver". Previously working as a private house cleaner meant that her work completely dried up at the beginning of lockdown and she had to rely entirely on Universal Credit. Fresh fruit and vegetables are expensive for anyone who is on a budget and Jane never used to buy a lot of fruit and vegetables before as it was just too expensive. " it's absolutely brilliant and my daughter who is a single parent also gets one so the whole family
are all eating more healthy meals".
The crisis in our community
Over the last 10 years, child poverty and food insecurity have crept into our communities. It's an astonishing fact that we have working families who cannot feed their children without the use of food banks. The problem has been massively exacerbated by the current crisis. Unemployment, isolation, homelessness and illness have all played a part.
Covid-19 has affected so many people in many different ways. Food poverty is set to grow. With furlough ending for many and many more becoming unemployed plus people self isolating, we predict the demand for these boxes may go up again over the coming winter months.
Each box averages  £4 which is super cheap for the quality and nutritious value.
But right now we are in serious danger of having to stop!!!
We are nearing the end of our resources. In our current position, we have 2-3 weeks left
Could you do a little fundraising event? We can support you.
Do you have any superhuman contacts with money to spare or contacts in Govt. that might be able help? Be a SUPER BACKER - see the green button below.
Can you share this and all our social media posts with friends and family, far and wide?
Anything! Bristol needs you!
IF YOU NEED A BOX :
If you can collect a box please click the link
1pm - 5pm       Easton Community Centre . Kilburn St, Easton, Bristol BS5 6AW.
3pm - 6pm       St Werburghs Community Centre. Horley rd. St werbs. BS2 9TJ
1pm - 4pm       The Withywood Centre. Queens rd. Bishopsworth. BS13 8QA
2pm - 5pm        The Park Centre. Daventry. BS4 1DQ
12pm - 5pm      Heart of BS13. The Gatehouse Centre. Hareclive Rd. BS13 9JN
1pm - 4pm        St Peter's Church. 17 The Drive. Henleaze. BS9 4LD
if collection at above is difficult for you please contact communityvegbristol@gmail.com 
---
IF YOU WOULD LIKE TO HELP:
We are creating a database of DBS-checked drivers, packers & people who want to get involved. 
If you have a pub/building and would like to help in your area email us 
Email - communityvegbristol@gmail.com to volunteer.
£
0
of £12,000 monthly goal
£
71,027
pledged of £70,000 goal (GBP)
2998

backers

This is an open ended project. There is no time limit and payments are taken straight away.
This project was created by
Featured crowdfunding projects