£23 – 1 x early bird Ticket From Iran to Bristol - Recipes which have stood the test of time. 11th June. 18.30. Kookoo Persian Eatery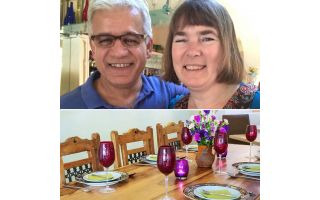 Explore the Tastes of Persia with our friends Moh and Christien from KooKoo.
Moh will take us on a food journey, weaving his way from his homeland in Ahvaz to Bristol sharing with us how each dish on the menu connects him to his birthplace and how he has recreated them here in Bristol.
Kookoo are well known for their warmth and hospitality so this is expected to be a truly unique evening.
£23 minimum. Sorry, none left!